Journal:
Artists
Meetup
at
the
First
Ever
Etsy
Meetup
Santa Cruz County has the 5th highest density of artists per capita in the nation, so it is should come as no surprise that there are over 400 Etsy shops located within the county borders. This means there are 400 artists/small business owners out there working hard to successfully translate their talents into a business and to effectively navigating the online retail market. The County of Santa Cruz Economic Development Department and Small Business Development Center (SBDC) partnered to bring resources and support to these home based small businesses through an Etsy Craft Entrepreneurship Program, and...it all started with a phone call.
The Etsy program was started after County Economic Development Coordinator, Barbara Mason, cold called the Etsy Chief Executive Officer in New York. After explaining that Santa Cruz had hundreds of home based artisan businesses, Santa Cruz became one of three counties to offer the pilot Etsy Craft Entrepreneurship Program.
This program is designed to help home based businesses start, grow sales, and provide additional streams of income for the residents struggling to afford our high cost of living. To date, there has been a wait-list of over 100 artisans interested in the course. We have offered three cohorts so far, and hope to continue the program in the coming year. — Teresa Thomae, Director SBDC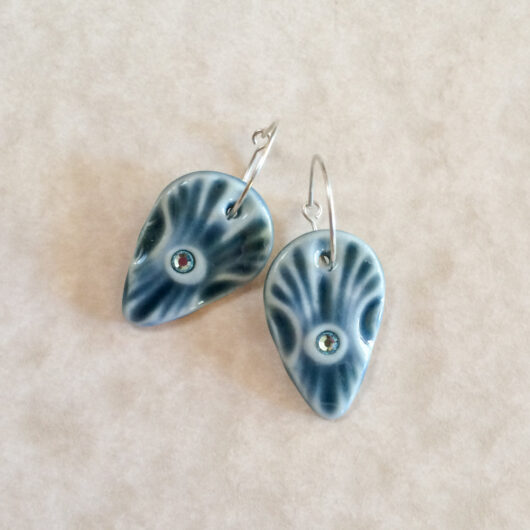 Etsy is an online marketplace that allows people around the world to sell and purchase unique goods - from handmade soaps and beauty products, to scarves and fabrics, to furniture and home goods, Etsy is helping creative entrepreneurs and shoppers connect.
I've crafted in many forms for most of my life and almost always have a project in the works. Opening an Etsy shop was a very natural progression for me with the added exposure and sales it could provide. I didn't have my own website at the time and Etsy made it very easy to open an online shop with straightforward guidelines and instructions to follow, allowing for the opportunities I was looking for. I've had sales success through Etsy and especially enjoy working with customers on custom items striving to create pieces that meet or exceed their vision. — Carol Milich, CarolMilich Etsy Entrepreneur
Like any entrepreneur/small business owner, Etsy Entrepreneurs are busy. Many are still working full-time day jobs and trying to run their Etsy businesses during lunch breaks and after work, which can make it difficult to attend multi-day seminars and workshop. The Etsy Meetup, that was started this month and had its first workshop on June 17th, is accessible for entrepreneurs who still want to learn and grow but only have a little bit of time to spare.
The Etsy Meetup is our effort to educate and train our Etsy businesses to help them become more successful. In addition, it gives us an opportunity to celebrate our local makers, encourage our home based business community and provide a means to foster networking within the group. — Barbara Mason, Economic Development Coordiantor with the County of Santa Cruz
Running a home business can be isolating, so having events like the Etsy Meetup allows participants to network and meet others with similar businesses and similar challenges. It also provides a forum to ask questions, hear advice from experienced entrepreneurs, and get support for those moments when you're sitting at home frustrated because you can't figure out how to link your Etsy store to your Facebook account. This meetup is an amazing resource for our amazing local talent.
Thank you to the Etsy Shops that allowed us to use their photos in this article. Be sure to check out their stores: SunkissedDream, Carol Milich, TinyAntlers, and Embroidistry.